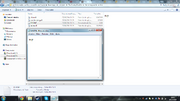 README.txt
is a file in the "thestanleyparable/bin" folder of both
The Stanley Parable
and
The Stanley Parable Demonstration
. On the same folder there are 3 more files: client.dll (normal); server.dll and matchmaking.dll
On The Stanley Parable the text inside says: sup
And on The Stanley Parable Demonstration the text says: Hi Timmy!
This could be just a joke or a hidden developer message, but this file was added intentionally.
Ad blocker interference detected!
Wikia is a free-to-use site that makes money from advertising. We have a modified experience for viewers using ad blockers

Wikia is not accessible if you've made further modifications. Remove the custom ad blocker rule(s) and the page will load as expected.